Solid Craftsmanship, Exceptional Quality Of New And Vintage Wood Beams.
Floors should impact the people that walk upon them. ARG & CO provides NYC with partners so passionate about sourcing both new and reclaimed wood they travel the world visiting mills, and inspecting knots and grains.
Global Materials sources from small, unique, family-run mills where personal pride is evident in every production run. They may be at an Amish sawmill in Pennsylvania one day, a Pennsylvania Dutch mill the next day, in an old-growth Canadian forest with a logger the next week, and in a douglas fir tree farm in New Mexico two weeks later, each time talking directly to the owner-source for your home's next wood enhancement.
What makes Global Materials unique?
Crafted through Generations: Flooring comes through the hands of men and women whose families have been dedicated for generations to their families' business.
New and exotic domestic and imported solid, engineered wide planked flooring and siding.
Barn Reclamation: Offering lumber from unique, antique North American Barns. Rare timbers from trees harvested during the Revolutionary and Civil Wars.
Available Reclaimed Products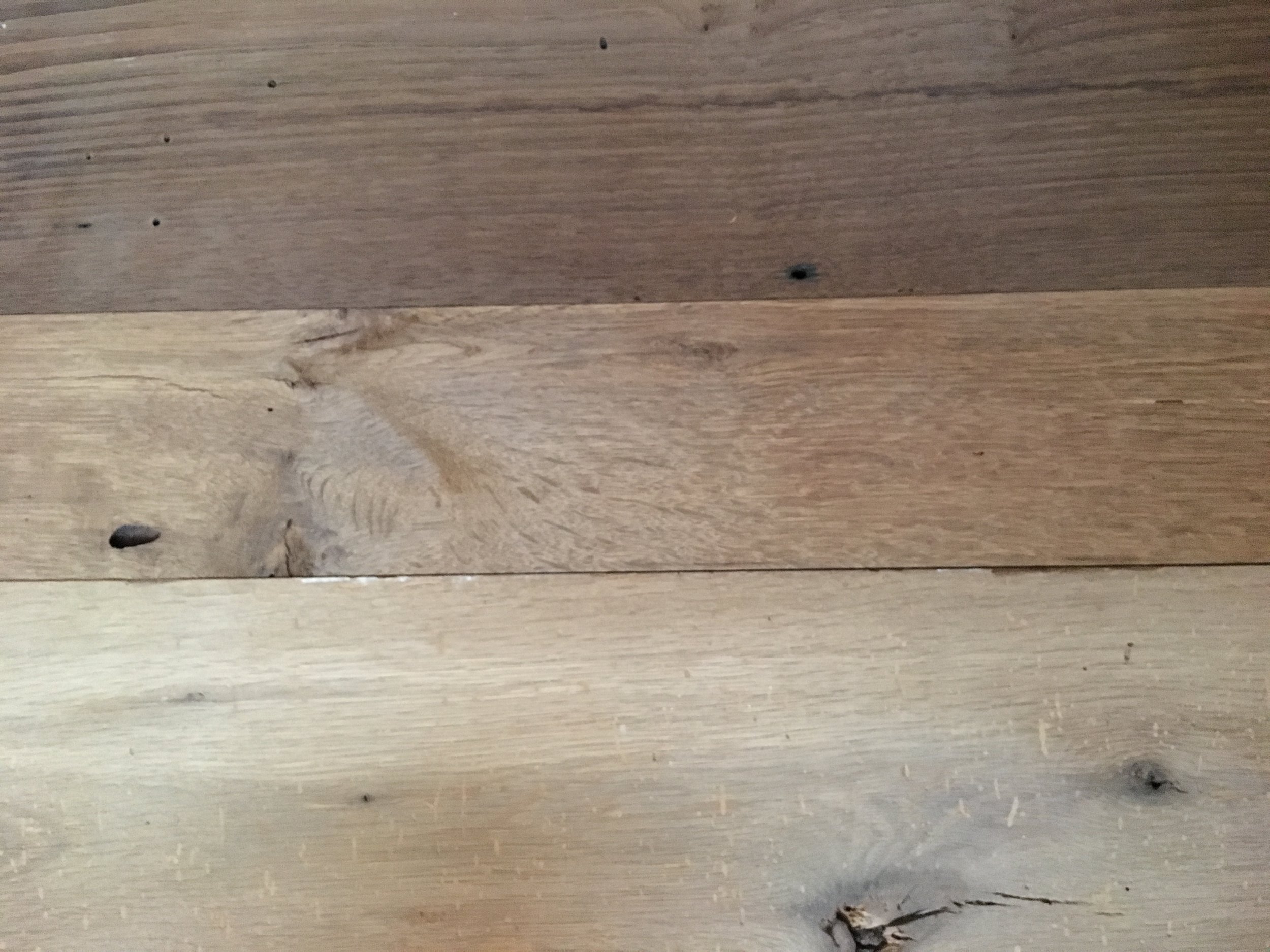 Ceiling, Siding, and Flooring
The Hickman family has a long history in the hardwood forest products and service industries. Today, the fourth generation, family owned business has grown to include Hickman Timber Management, Inc. and Allegheny Mountain Hardwood Flooring as value added businesses of their own. What started out with founder, Harry Hickman logging with a crosscut saw and a team of horses in 1938, has become a leader in Appalachain hardwood timber management, products and services.
What makes Hickmanwoods unique?
Providing today's environmentally conscious consumers with wood products that are identified as having come from a well-managed forest.
Rift & Quarter Sawn Red & White Oak Lumber with our reputation built on 5/4 red oak.
Red Oak, Soft Maple, hard maple, Ash, Cherry, Birch and 10" and wider Red Oak, selects, and Cherry Veneer logs.